Select this option to invite people to create their own profiles. When using this option, an email invitation is sent to people asking them to enter their details to register.
Once registered, they can make their own bookings and you can change their role/permissions in the Manage team page.
1. Go to Administration and click the Settings > General settings
2. Set Self-registration switch to ON to enable self-registration and click the SAVE button.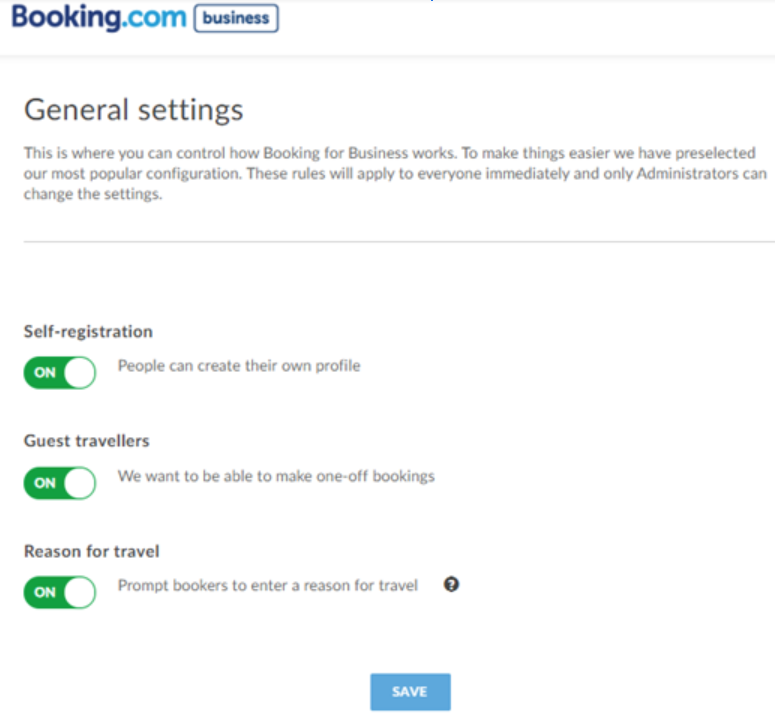 Note: Switching to OFF will mean that anyone who has an email but has not yet created their profile will not be able to until you switch back ON and send them a new email.
3. Go to Administration > People > Invite team and select the Invite people to self-register tab.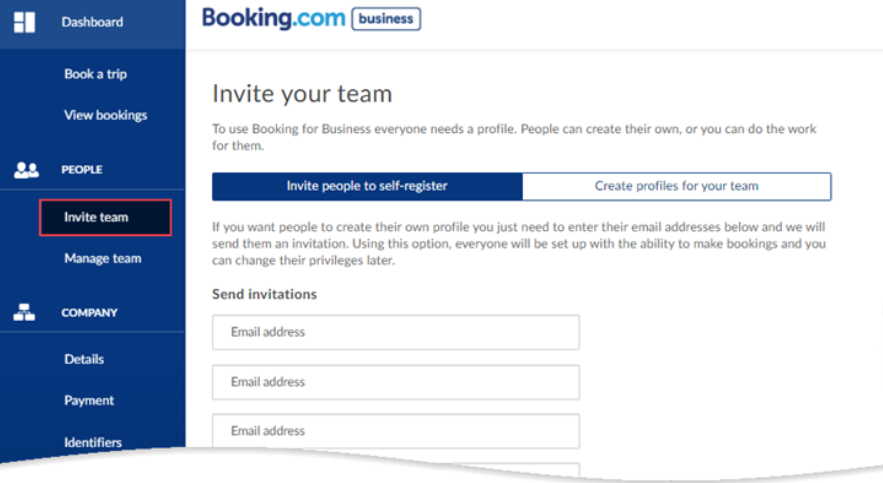 In the

Send invitations

area, enter email addresses of people you want to invite.

Click the

INVITE NOW

button.
An invitation email will be sent to everyone asking them to self-register.