You'll be asked to enter the guest's information during the last step of the booking process.
Go to the selected room for the guest traveler
Click "Traveler" and "Add guest"
Fill out the requested info
Click confirm to add the details to the reservation
After this step, you can continue the process to finalize your booking.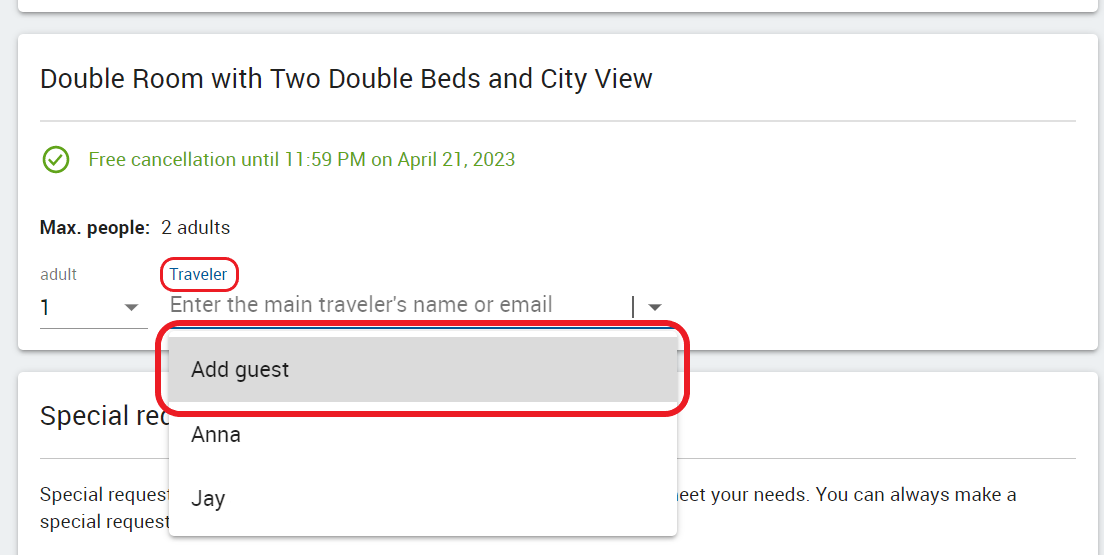 Note: When booking for a guest traveler, a Booking.com for Business account profile will be created automatically. You'll be able to add information about the guest traveler in their profile. This will ensure a faster booking process for future reservations. The guest traveler won't have access to your Booking.com for Business account.