You can create profiles for your team by manually entering their details or by uploading a spreadsheet. This is a good option if you want to configure, from the beginning, each user's permissions/role.
You'll need to know their name as shown on their passport and a welcome email will be sent to everyone that's added to let them know how to login and create their password.
To add people, go to

Administration > People > Invite team

.

Select the

Create profiles for your team

tab.

In the

Upload from a file

section, you can: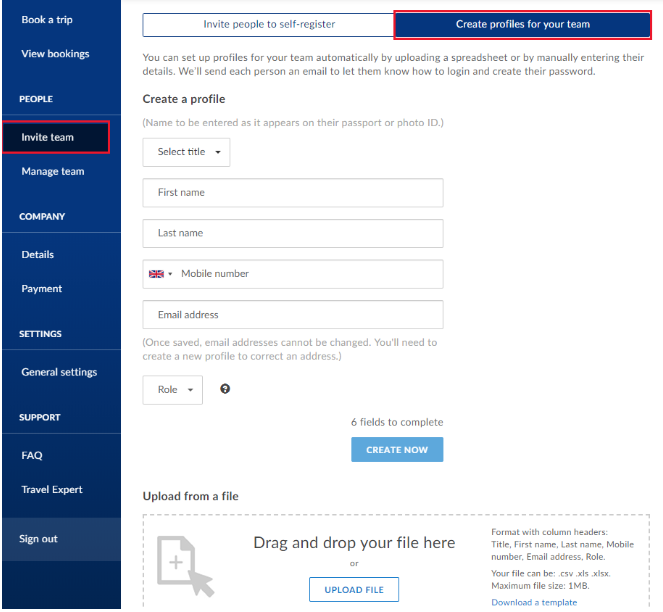 Either drag and drop your file within the area

Click the

UPLOAD FILE

button to browse through your files and select the file that you would like to upload.
Note
For an upload of multiple profiles (invite a bunch of people simultaneously) click the Download a template link to download our template. Refer to the Example and more info tab in the Excel sheet to populate information in the Enter your team tab. Enter all the required info, save, and click the UPLOAD FILE button to upload the EXCEL sheet. You can also drag and drop the file.